Click to view Charles Van Sandwyk's reading of Canadian Content!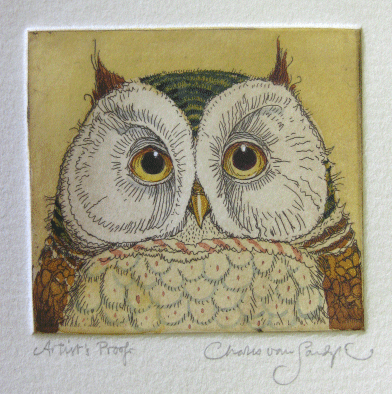 Aquila Books is pleased to offer a large selection of books (trade editions and limited editions), calendars, prints and originals by the Canadian author, artist and illustrator.
Charles Van Sandwyk is a Vancouver artist and author who has attained renowned status and won numerous awards as a fantasy artist.
His paintings can be found in the National Gallery of Canada and his illustrations are featured in such books as the Folio Society's "The Wind in the Willows" , & the Blue Fairy Book, as well as his own self published books such as: "Sketches from the Dream Island of Birds".
Click on "Books" to see the three different editions of Charles's latest book, Tree Whispers!
Original Watercolours & Drawings
We buy rare and out-of-print Van Sandwyk material!
We are always interested in watercolours, books, prints, and etchings! Please contact us for more information.