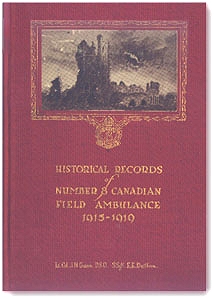 Aquila books maintains a large general inventory of world military history emphasizing Canada and Great Britain. We have in stock at all times a good inventory of Canadian regimental histories. We also stock pamphlets, ephemera, photographs, and occasionally have in stock uniforms, artifacts, Pilot log books, letters, medals and cap badges. We will respond to customers specific wants.

The book illustrated to the right - HISTORICAL RECORDS OF THE NUMBER 8 CANADIAN FIELD AMBULANCE - is a good example of a scarce Canadian regimental history that we have in stock.

If you have any questions about a particular item feel free to contact us

Hot Off The Press!

Military Antiques and Collectables : A Canadian Collection.

By Victor Taboika. 2007. Product ID 123 - 536

Service Publications. Ottawa, Canada. Hardbound, 363 pages, Full glossy colour. 12 1/4" x 9 3/4" x 1 3/8"

$100 + [GST to Canadian addresses] + Shipping.

Copies signed by the author are available.

To Inquire or Purchase: CLICK HERE.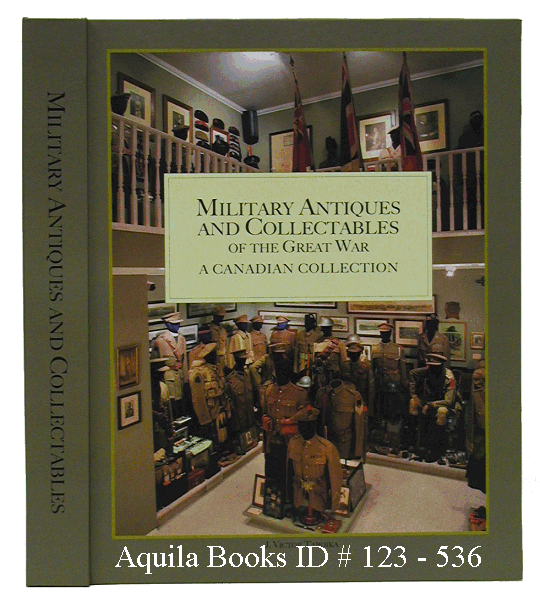 J. Victor Taboika has always had an interest in things military and this books shares with the reader his private collection to impart a glimpse of Canadians in the Great War, 1914 - 1918. This advanced collection of Canadian Military uniforms includes several sub-collections such as an unequalled collection of Canadian formation shoulder patches. The book begins by introducing the concept of distinct collecting areas and then combines several different collecting mediums to not only illustrate artifacts from many of the units in the Canadian Expeditionary Force, but also the lives of individuals who served their King. The author contends that Canada's contribution to winning the Great War is often overlooked despite the fact that the Canadian Corps was the spearhead of most British offensives on the Western Front. Along with historians, curators, modelers, collectors, re-enactors, and authors, anyone with an interest in Canada's role in the Great War will find this book engaging and visually gratifying.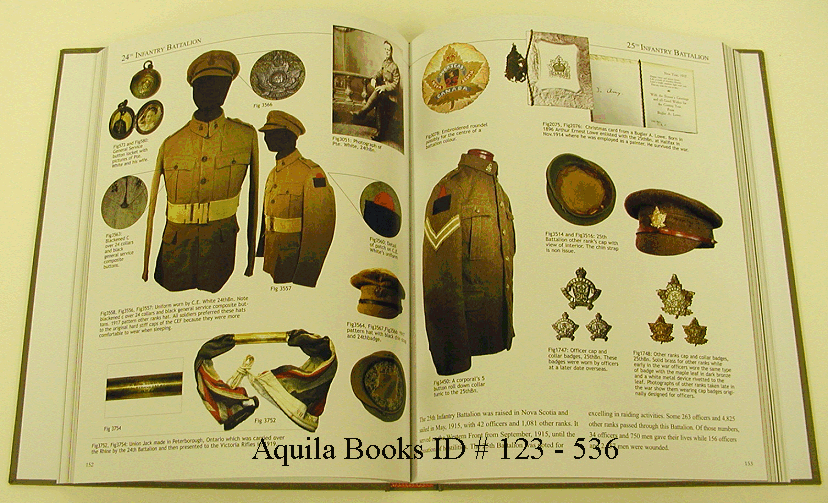 Military Antiques and Collectables of the Great War. Ottawa: Service Publications, ISBN 1894581423, 2007. 1st and only edition. (Hardcover) 363 pp.. Fine, no dust jacket. Original laminated decorated boards. Illustrated in full colour through out. As new in cardboard sleeve. Fabulous fully illustrated catalogue of the authors personal military collection of primarily World War I uniforms and all of the supporting material. Only 2000 copies printed.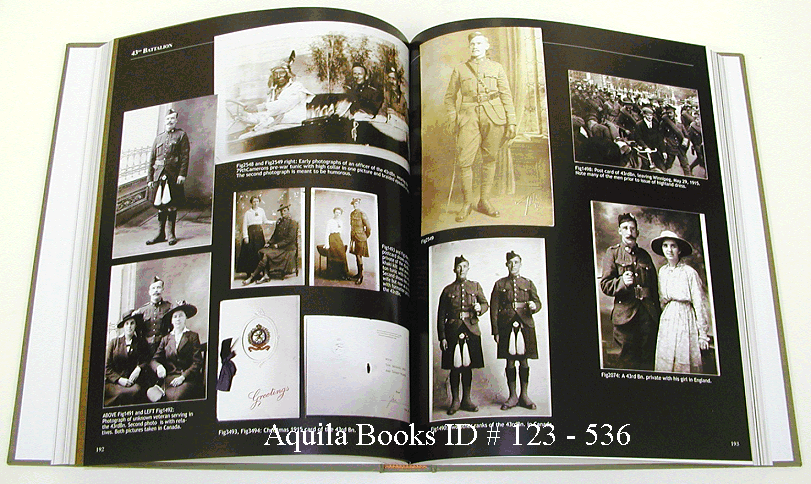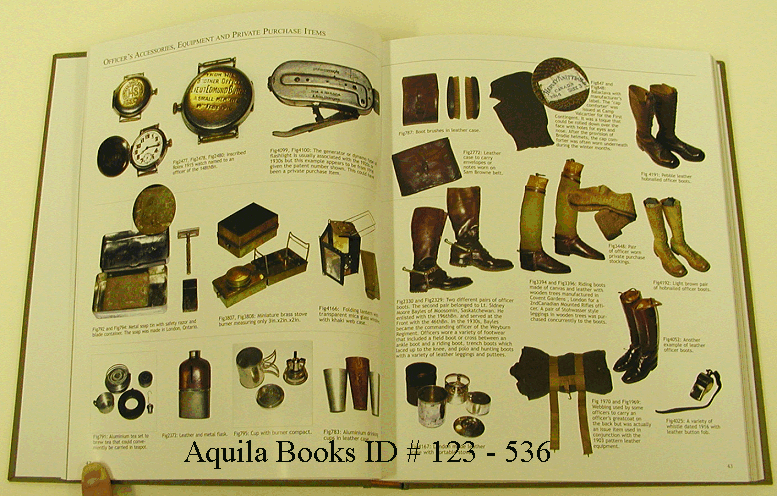 Copies signed by the author are available.
To Inquire or Purchase: CLICK HERE.